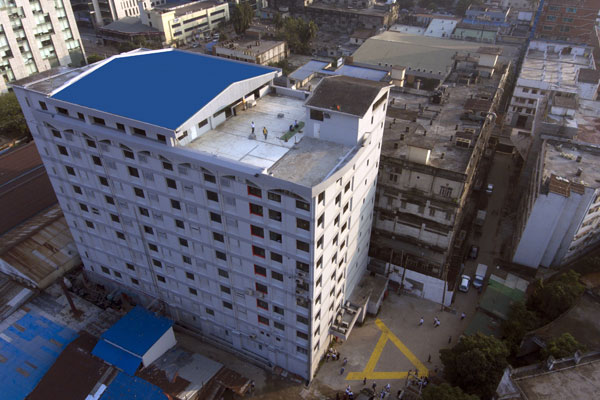 ARMANA FASHION LTD. | ARMANA APPARELS LTD.
Set across 84,600 sq. ft., ARMANA FASHIONS served as the stepping-stone of the Armana Group's journey into becoming a world leader in denim manufacturing.

Since its commissioning in 1996, Armana Fashions has engaged with globally acclaimed brands in the apparel section such as GAP, Benetton and H&M,owing to their strong track record in denim sourcing as a trading house, and a strong work ethic. Their employee motto: produce and supply top-notch products to their buyers and end users.

The factory building is Accord and Alliance certified. The high standard of functioning has lead to several of their workplace practices converting into established industry standards.
BECO PACKAGING
Beco Packaging was founded when the Armana Group realized the need for an in-house packaging system to combat the competency issues with third party packaging service providers

Beco Packaging's inception in 1999 allowed the Armana Group to safely package and store their finished garments prior to them being shipped off to their final destinations.

They focus equally on the quality of production and packaging and handling of garments. This has caused Beco Packaging to grow exponentially over the last two decades, Thus establishing them as the first pick in packaging services for various reputed garment producers outside of the Armana Group as well.
ZYTA APPARELS | JEANS CULTURE LTD.
Established in 1999, Zyta Apparels is considered the lucky charm, as this project also housed the first foray into the laundry aspect of the business - (Jeans Culture LTD) - a must-have to be a competent denim manufacturer. They have spent the last two decades servicing eminent labels from the likes of NEXT to GAP to H&M.

Quality service and work environment is key to Zyta. The positive implications of their work culture is reflected in the best practice and standard benchmarks they have set which serve as a guiding force to the entire Armana Group's work sites.

96,265 sq. ft of Zyta Apparel houses 12 sewing lines and 2000 employees who produce 48,00,000 units per annum, turning the everyday dream of the perfect denim into reality.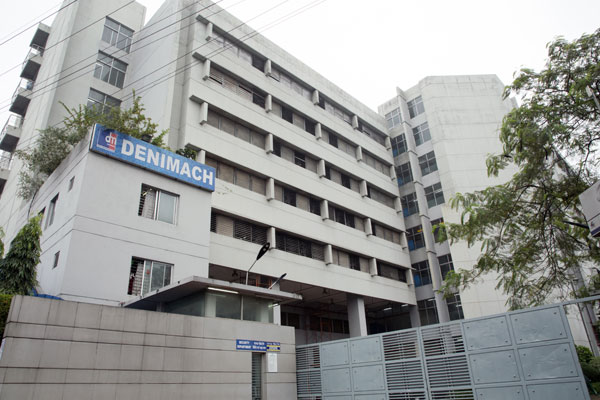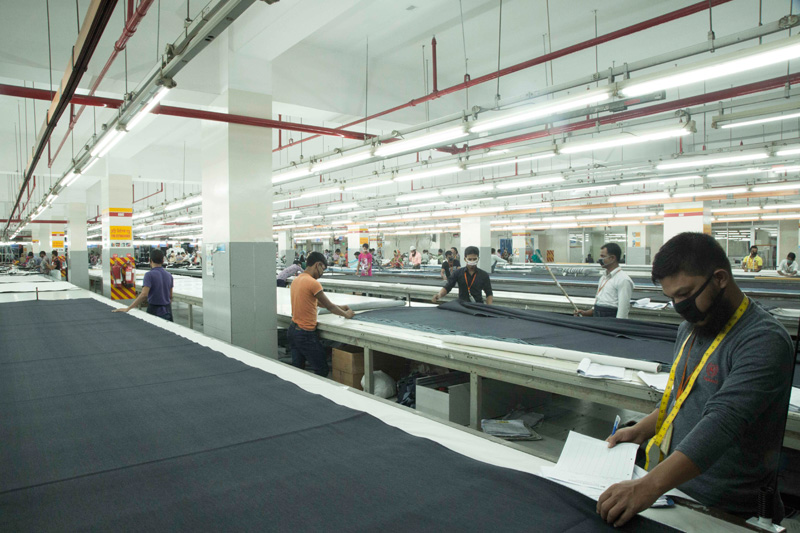 DENIMACH LTD. | DENIMACH WASHING LTD.
10 years after their establishment, the Armana Group set upon the making a flagship unit, equipped with state-of-art unit systems, the best in the trade. Hence Denimach was established, the largest of the group's factories and our pride.

Since it's birth in 2005, Denimach & Denimach Washing have developed in size, efficiency and reputation winning the trust of world's favourite brands amongst Levi's, GAP, Benetton and H&M. They hold the Accord and Alliance certification for safety and have been acknowledged as best vendors for the brands they work for.

The facility houses 36 sewing lines covering over 4,70,880 sq. ft. and a fully equipped, state of the art in-house laundry with an efficient effluent treatment plant. Their commitment to efficiency ensures that this Denim Machine can maintain a production capacity of up to 15,00,000 units per month.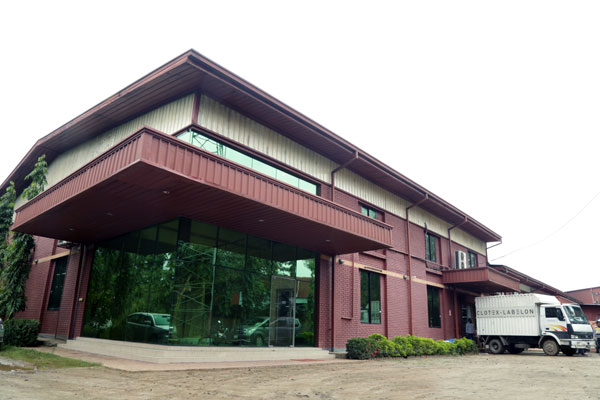 CLOTEX-LABELON (BD) LTD.
Miranda Kong incepted Clotex-Lebelon in 1978 to service UK High Street retailers. Since then it has grown to become a trusted labeller of choice to some of the world's leading garment brands

As the Armana Group diversified, they desired to infuse their expertise and experience to provide unmatched label solutions to their customers and thus since 2011, Clotex-Labelon has been a part of the conglomerate.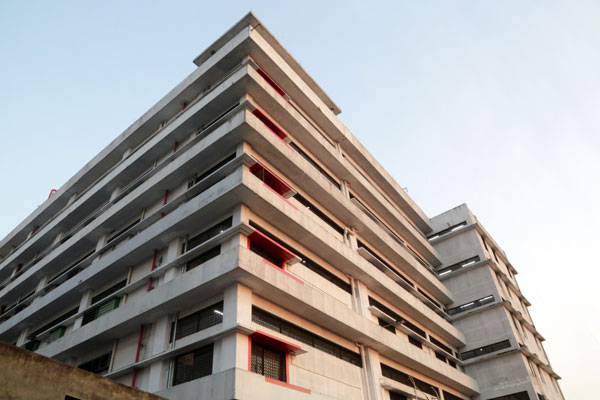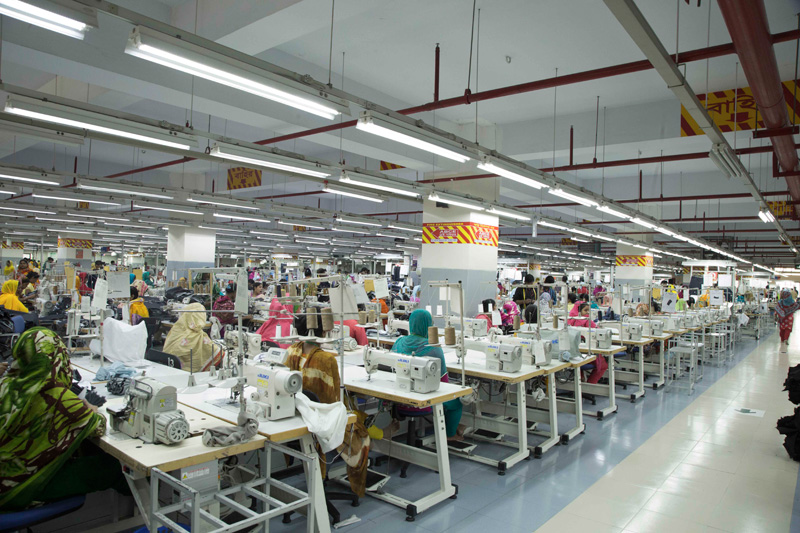 DENITEX LTD.
Marking their 20th Anniversary in the business, The Armana Group added Denitex to their manufacturing business. Set across 3,24,639 sq. ft. it is the second largest manufacturing unit of the Armana conglomerate.

Denitex's principle focus lies on being a versatile yet efficient unit. The group is now diversifying their product base to jackets, tops and dresses – all of which are made on dedicated and specialized production floors. This units consists of 24 sewing lines and a state-of-art laundry and produces over 96,00,000 units per annum. The Accord and Alliance certified factory premise is a marvel of planning, allowing its 4,500 employees to function smoothly.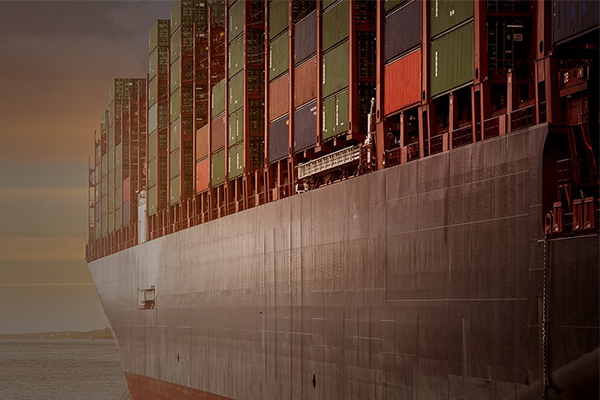 ARMACH LOGISTICS LLC
The Armana Group has made their presence felt globally as they ship their goods to over 40 countries worldwide. It was only a matter of time until they used their years of experience to set sail to provide unparalleled logistical solutions.

As with all their ventures, the Armana Group has highly skilled and motivated manpower with experience beyond their years that will drive Armach Logistics to a successful future. Their plethora of services covers all modes of transportation and with premier cargo management technology; a consignment couldn't be in better hands.
1995
1999
2000
2005
2011
2015
2018
and the journey continues...