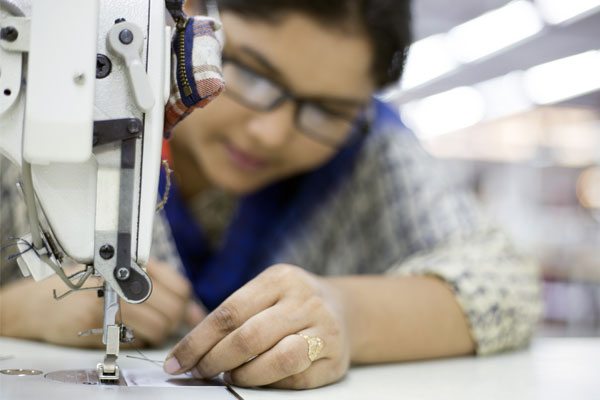 QUALITY ASSURANCE
To provide high-quality goods at competitive prices with continual assurance to our clients.
FAIR DEAL POLICY
To practice fair deal policies with a commitment to safeguard our stakeholders' interests.
STRATEGIC PARTNERSHIPS
To form mutually beneficial strategic partnerships in sync with our goals to achieve optimal business advantages.
CONTINUOUS UPGRADATION
To model a systematic re-investment plan aiming to upgrade regularly, attaining an edge over competition.
SUSTAINABLE FASHION
To forge ahead as a responsible company and engage in sustainable fashion and environment-friendly supply.
TEAM SPIRIT
To uphold the spirit of our team and its cohesiveness with an aim to achieve milestones together.
The cornerstone of our business model
Integrity
To operate with integrity and follow the best practices of corporate governance.
Human Touch
The Armana Group believes that the human touch put into acquiring raw materials and in production stages helps us create world-class garments along in an employee-friendly ambience.
ENVIRONMENT-FRIENDLY
Our sustainable, eco-friendly production practices minimize the adverse impact on the environment and the surroundings.
Quality
Quality underlines everything we do helping us improve, grow, achieve and prosper.
Reliability
We aspire to become reliable and efficient partners who create value for their buyers and suppliers.
Innovation
The Armana Group constantly endeavors to use innovative practices in merchandising and production to benefit its partners and other stakeholders.
Hard Work
The basis of our success are dedication and hard work that we share with our employees and the community we operate in. 
Progress
The Armana Group carries its employees and other stakeholders forward as it marches towards success, ensuring wealth for all.